Troubling stat on Rams' edge defenders also proves Aaron Donald's dominance
https://theramswire.usatoday.com/2018/0 ... ss-rusher/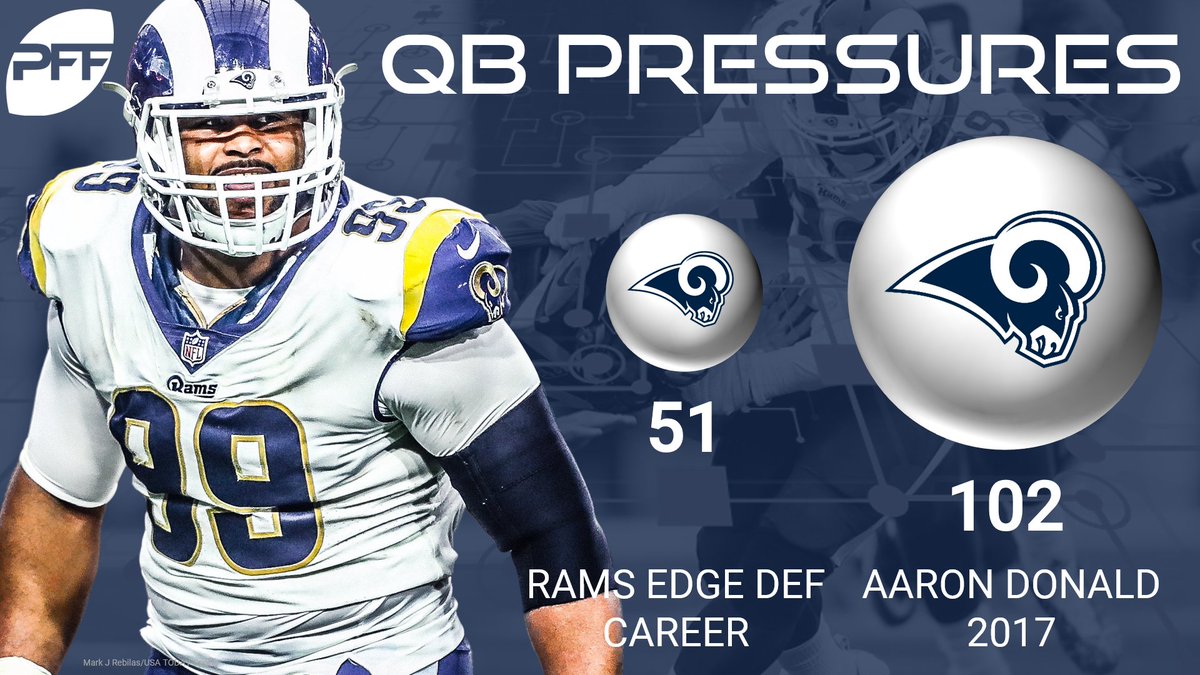 ---
CNNpost_id=117825

wrote:

Thu May 17, 2018 6:11 am

Donald generates an unbelievable amount of pressure from the interior, so it is difficult to compare him to any other player in football. However, the fact that he had double the quarterback pressures last season as the Rams' current edge defenders have in their careers is, well, troubling.
It's not "troubling" at all. What it is is an example of how Wade Phillips used the tools available to him. IMO it's quite encouraging.
---
Veteran
Posts: 668
Joined: Mon Aug 22, 2016 9:03 am
I really wish the Rams would just get this Aaron Donald contract done & over with. The longer it drags out, the more concerned I get.

Go Rams!
---